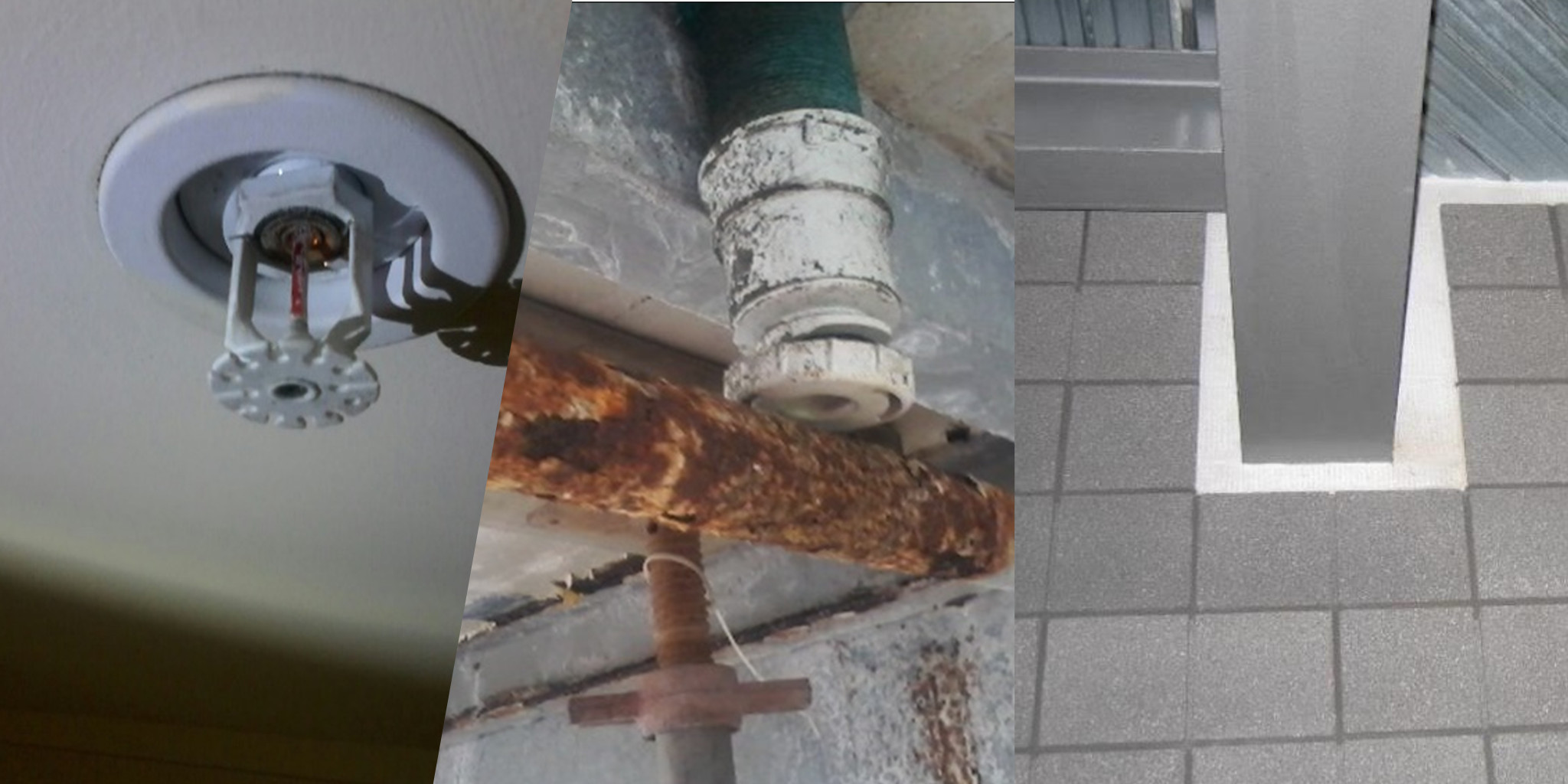 Fire Engineering Inspections
Mobile Inspection system for Fire Engineers to inspect, report and track installed items such as penetrations, intumescent coatings, and issues during construction monitoring. Also used for periodic monitoring of installed fire protection systems such as fire sprinklers and photo luminescent installations.
Clarinspect creates the reports and records required, and supplies a management dashboard with back-office tools to track what has been inspected. You can more easily report tracked issues to your customer. Clarinspect uses your existing templates and processes.
Clarinspect does it your way.
Clarinspect is being used as a tracking and inspection system in the following areas:
Issue identification

Coatings systems QA

Construction monitoring

NZ4541, NZ4515 Sprinkler Inspections

Documenting 'as-built' emergency signage and equipment
You can have any fields on your App, and Clarinspect does not constrain the order in which you do work.
Unlike other systems, Clarinspect adapts to your way of working and delivers a report as you want it, in your corporate style in Word or PDF.
As one of the inspectors told us - "I can now spend longer on site doing a more thorough job because Clarinspect writes my report with all my photos".
Because they can spend more time on site we can rest assured that the buildings they are involved with are being built to a higher level of quality.
Features
Easy to use Mobile App

Cloud based inspection management website

Cloud based reporting

Reports delivered in Word, PDF - you choose

Add penetrations and protection features direct from floorplan

Reports in your style - laid out as you want it

Works online and offline, work saved all the time!
Clarinspect improves the field information gathering (samples and observations) and then compiles your report for you with all photos put in the correct places, sized and formatted ready for you to tweak the report adding the benefit of your expertise.
Save between 50% and 75% of the time you spend on manual inspections.
We have one client who is saving 4.5 hours per report by using Clarinspect. What would you do with that saving?
Why?
Our clients have used Clarinspect to answer the following problems:
What on earth did I write on my paper inspection sheet?

Why am I spending so much time downloading and renaming photos?

There must be a way of automatically getting my photos formatted into my report?

How can I spend more time on site to do a more thorough job?
Depending on your inspection, you may recoup between 20% and 50% of the time you used to spend on manual inspections. We have one client who is saving 4.5 hours per report by using Clarinspect. What would you do with that saving?
Free Inspection Types from the Library!
The following are examples of forms and reports from the Clarinspect system and are to show what could be done. They have been anonymised.
Each Assessment/Inspection is shown on a mobile device and also with at least one output format (usually a MS Word Document).
The forms and report templates are customisable and all reporting is rapid and cloud-based.
... or we build new ones for you!
Creating a new Inspection Type including reports (there may be multiple) can take as little as 10 hours. We do this based on your templates so you know what we deliver is fit for your purposes.
Click the "<" and ">" by the inspection titles to cycle through forms and example reports
Benefit by using our innovative mobile and cloud based software to:
Undertake Assessments on or off-line

Streamline your data gathering processes

Transmit required Assessments to staff in the field

Monitor progress via our website

Generate completed reports and deliver them to your customers in record time.